Solicitor disciplinary body expresses irritation with delays in Hamilton Burns case
---

---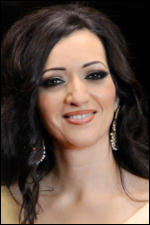 A solicitors' tribunal has questioned delays over a professional misconduct hearing into Hamilton Burns partners Tasmina Ahmed-Sheikh and Nial Mickel, who are the subjects of a disciplinary action by the Law Society of Scotland.
The Scottish Solicitors' Discipline Tribunal (SSDT) raised concerns over a series of hold-ups to the disciplinary action by the Law Society against the pair.
Ms Ahmed-Sheikh was a solicitor at the now-defunct law firm before she entered politics. The action concerns the administration of a trust fund established by the firm.
The findings of an investigation by the Law Society were given to the SSDT in December last year.
SSDT chairman Nicholas Whyte said at a procedural hearing in Edinburgh yesterday: "The tribunal have a concern at the delay, which may have been inevitable, but the delay which has already taken place in this case."
Grant Knight, lawyer for the Law Society, said it was a concern that 28 weeks have elapsed since the complaint was lodged.
He added: "With all due respect to my colleagues, things are getting raised at the very last day of the adjustment period and so on and so forth."
A further procedural hearing is scheduled for November 20 before full, five-day hearing in Perth on January 14.