Students get a taste of life in the Government Legal Service for Scotland
---

---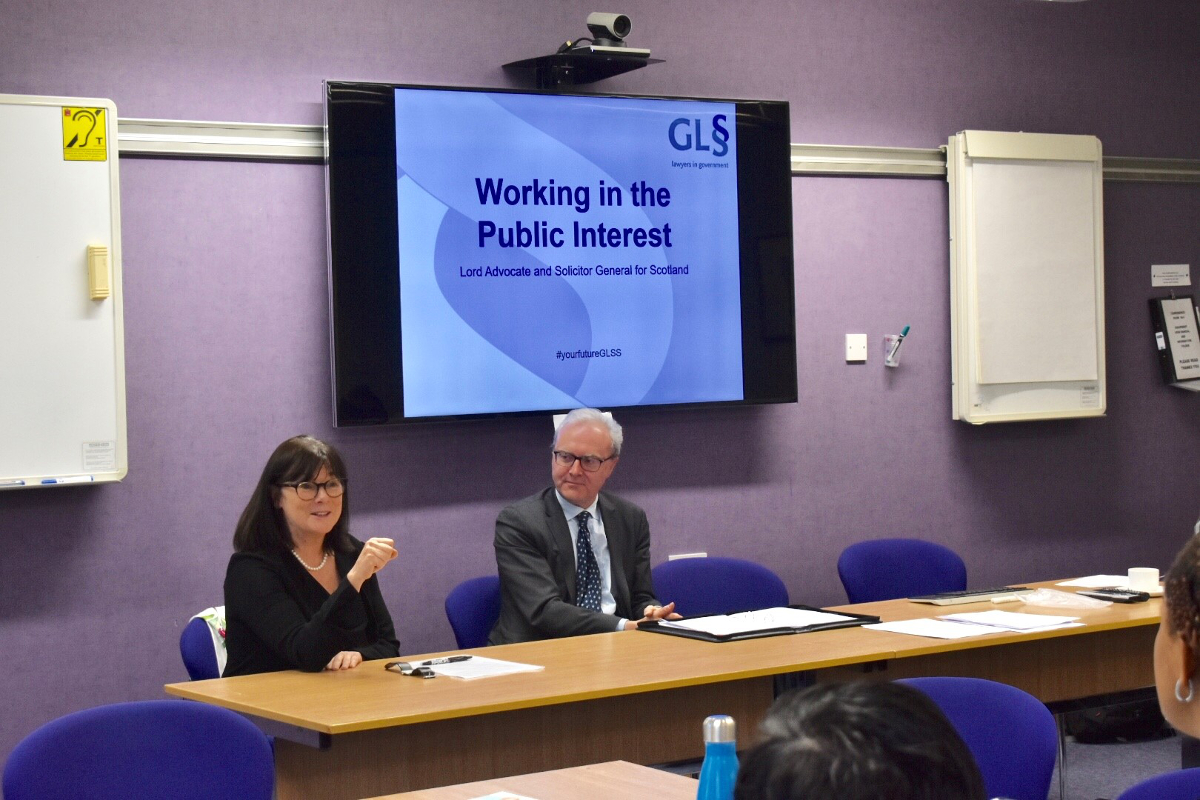 Law students and graduates from under-represented groups have been finding out more about a legal career in government.
Around 30 students and graduates from across Scotland from a minority ethnic or socio-economically disadvantaged background or who are disabled attended the taster day at the Scottish government's Victoria Quay building.
This is the second time that the Government Legal Service for Scotland (GLSS) has held the event, which is aimed at giving people who are currently under-represented in the legal profession and the civil service an idea of what it means to be a government lawyer.
The Lord Advocate, James Wolffe QC, and Solicitor General, Alison Di Rollo QC, spoke to the group, which comprised students and graduates of the LLB and the diploma in professional legal practice.
Mr Wolffe said: "Our legal profession plays a key role in safeguarding the rights and freedoms of Scotland's individuals and it is important that our lawyers are drawn from across our communities.
"Certain groups continue to be under-represented in Scotland's legal profession and the civil service. We want to ensure that students from under-represented groups are aware of the opportunities and benefits of being a public lawyer in Scotland and this event allowed us to do that."
Ruaraidh Macniven, solicitor to the Scottish government and head of the GLSS, said: "By inviting students to meet our lawyers we hope to encourage them to consider a future legal career in government. Engaging with law students and prospective trainees is part of our efforts to be an open and inclusive employer."
The event provided an opportunity to hear from senior lawyers from across the public sector, including from the Scottish Government Legal Directorate, Parliamentary Counsel Office, Scottish Law Commission and Office of the Advocate General.
A series of workshops and seminars provided a realistic insight into being a public lawyer in Scotland as well as a session on competency-based interviews and traineeship applications.