SYLA invites young lawyers to complete survey on impact of COVID-19
---

---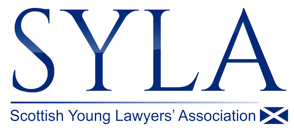 The Scottish Young Lawyers' Association (SYLA) has created created a survey to understand how COVID-19 has affected young lawyers and their careers.
The aim for the survey is that the responses will allow SYLA to identify ways to mitigate the effects of COVID-19 and shine a spotlight within the legal profession on the difficulties facing young lawyers.
The survey takes no more than two minutes to complete and SYLA says it is appreciative of any and all responses.
The survey can be found here.