Terra Firma Chambers hailed as 'Pre-Eminent Stable for Planning' in Legal 500
---

---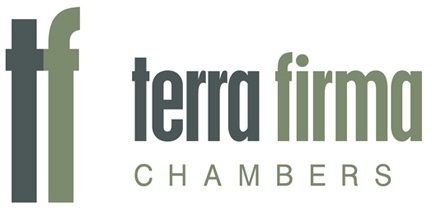 Terra Firma Chambers has been recognised in the latest edition of the Legal 500 (2022) for its strength and expertise across its core practice areas of Property, Planning, Commercial and Administrative law.
In the new rankings, released online today, Terra Firma members received 27 individual recommendations across all of the Legal 500's defined practice areas: Administrative and Public Law; Commercial Disputes; Employment; Personal Injury and Medical Negligence; and Property, Planning and Construction.
Sources reaffirmed Terra Firma's position as the leading stable for planning matters: "Terra Firma is the pre-eminent stable for planning and compulsory purchase work and it takes a lot to go past them."
The clerking team also received special praise, as did the extensive event and CPD programme offered by the Stable: "The clerking team provide an excellent level of service and the advocates' ability to pick up sometimes unusual and complex cases is what compels us to keep going back to TFC. I believe TFC are the only stable that regularly offers CPD relevant to my fields of practice in the Highlands – and this is appreciated."
"The stable offers a good range of Counsel in terms of skill and experience. Terra Firma can cater for most litigation needs and offers a good range of training and networking events."
"The stable provides an excellent knowledge base and range of experience. They are always willing to discuss fees to try and ensure mutually agreeable rates can be provided to clients with advocates at the correct level of experience for the job."
In addition, there were further recommendations for Terra Firma's dual-qualified members with 'double silk' James Findlay QC receiving an additional four rankings for his work at the English bar.
Emma Potter, practice manager at Terra Firma Chambers, said: "I am delighted that Terra Firma's strength across our core practice areas has been recognised in the latest Legal 500 rankings. Our position at the forefront of planning law has been recognised again, and it is very pleasing that the quality of our clerking service and training and events programme has drawn special praise."