The COVID-19 Pandemic, Contracts, and Change of Circumstance: still room for equitable adjustment?
---

---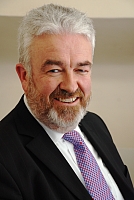 Professor Hector MacQueen marshals the evidence for "equitable adjustment" of contracts in Scots law.
In Lloyds TSB Foundation for Scotland v Lloyds Banking Group plc [2013] UKSC 3, 2013 SC (UKSC) 169, Lord Hope of Craighead uttered the following obiter dictum:
[T]he proposition that the court can equitably adjust a contract on the basis that its performance, while not frustrated, is no longer that which was originally contemplated is not part of Scots law. To hold otherwise would be to undermine the principle enshrined in the maxim pacta sunt servanda which lies at the root of the whole of the law of contract. I see no need for this and, as there is no need for it, I would reject the suggestion that the court should assume that function [para 48].
The Lloyds TSB Foundation case will be discussed further below. The purpose of this blog entry is to challenge the absoluteness of Lord Hope's statement and to argue that Scots law can and does recognise the possibility of "equitable adjustment" of contracts to deal with significantly changed circumstances, such as is found in many other legal systems. Not all the relevant authorities were reviewed in Lord Hope's judgment.
This is likely to be an important legal issue as the effects of the COVID-19 pandemic and the subsequent "lockdown" of the economy begin to play out in the courts and elsewhere. It is sometimes said that such judicial powers of equitable adjustment would undermine the great need for certainty in contract law; but to respond to the huge uncertainties created by the pandemic only by invoking that particular need seems seriously inadequate.
Frustration of contract
Modern Scots law, having started from a general position that a contract was unaffected by its ceasing to be capable of performance, has now very largely adopted from English law its doctrine of frustration of contract. Under this doctrine, a contract's further performance obligations will be discharged by a frustrating event which renders performance impossible, illegal or something radically different from what the contract envisaged (McBryde 2007: ch 21; 15 SME paras 880-89; MacQueen & Thomson 2020: paras 5.63-5.86; Styles 2020).
There are some differences from English law. It is not clear how far Scots law accepts (if at all) the idea of 'frustration of purpose' as first developed in the English 'Coronation cases' (McBryde 2007: paras 21.31-21.34; 15 SME para 886; Macgregor 2009: 244-80, 266-8). As settled in the great case of Cantiere San Rocco SA v Clyde Shipbuilding & Engineering Co 1923 SC (HL) 105, economic imbalances left by the discharge of a frustrated contract will be worked out as far as possible by way of the common law of unjustified enrichment; the Law Reform (Frustrated Contracts) Act 1943 does not extend to Scotland and contracts governed by Scots law.
Scots law has generally followed the narrow approach of the English courts in the doctrine's application. The supervening illegality of contracts that had already been formed before the relevant legislation came into force seems the likeliest question to be dealt with in litigation once the emergency period ends; by itself, Covid-19 does not render contractual performance impossible (unless a victim dies with a contract still to perform) or make it any different from what it was before. It seems unlikely that frustration will apply to any contract formed before the lockdown began unless completion of its performance fell due within the lockdown period.
The problem most likely to confront Scots contract law as a result of the coronavirus pandemic and the ensuing lockdown will therefore be from post-formation changes in circumstances that do not frustrate the contract. It is here that "equitable adjustment" may become most relevant.