Tony McGlennan to join Addleshaw Goddard later this year
---

---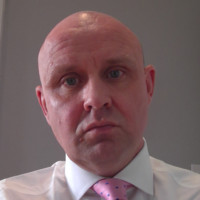 SFA compliance officer Tony McGlennan will join Addleshaw Goddard in Edinburgh as a legal director later this year.
A compliance officer at the SFA since 2014, his experience includes reviewing actions and bringing charges against players, coaches and other officials on reported disciplinary incidents.
At Addleshaw Goddard he will be part of a team that advises on cross-border investigations, contentious regulatory, compliance and enforcement actions.
Nichola Peters, head of global investigations, said: "Investigations and enforcement work is becoming increasingly complex, with ever more agencies involved. We have one of the most complete corporate crime offerings in the UK comprising a multidisciplinary team that is able to advise on issues such as bribery, through to sanctions, regulatory investigations and proceedings, as well as supporting corporate and individual clients on the multiplicity of risks they face in such cases.
"We are delighted that Tony will be joining us to augment our offering and demonstrate our commitment to the continued development of the team."
Simon Catto, head of AG's commercial dispute resolution team in Scotland, said: "This is a great strategic move for us as Tony will provide dedicated support in Scotland that we don't presently have. His background in criminal defence and regulatory work will provide significant additional benefits to our Scottish clients."