Tony McGlennan: Why cold calling may be less of a nuisance
---

---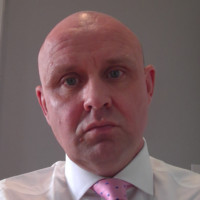 Tony McGlennan, legal director at Addleshaw Goddard, writes on a new crackdown on nuisance phone calls.
The frustrating feeling of your day being interrupted by a nuisance sales call, or your inbox filling with spam emails is something with which most of us are all too familiar. Whether it's PPI or personal injury claims, it can seem they're never ending. However, new regulations aim to crack down on these practices by holding directors of offending companies personally liable.
Today, amendments to the Privacy and Electronic Communications Regulations 2003 (PECR) take effect, handing the Information Commissioner's Office (ICO) powers to fine company bosses for breaches of the regulations, with penalties reaching as high as £500,00. It's welcome news for consumers, with research by Ofcom highlighting that people across Britain were plagued with about 3.9 billion unwanted texts and calls in the last year and a Which? survey of 2,000 customers revealing two in five felt distressed and intimidated by cold callers.
Scotland is the country most affected by nuisance calls in the UK, according to Citizens Advice Scotland. Research charity, Nesta, also revealed more than half of Britons feel GDPR hasn't given them any more control over how many junk emails they receive. In fact, 22 per cent of those surveyed said spam emails increased in the six months since GDPR rules came into force.
A host of organisations have therefore called for a tougher stance from the Government to stamp down on nuisance calls.
The 2003 PECR regulations prohibit companies from calling people who have opted out of being contacted, or who have registered with the Telephone Preference Service. They also prohibit businesses from sending spam emails and text messages. The problem, however, has been the effectiveness of enforcement. Offending companies dissolving before fines could be levied has often left the ICO with the unenviable task of trying to recover the fine from the liquidator or insolvency practitioners.
Just such an event occurred in one of the ICO'S most high-profile cases. Keurboom Communications was fined a record sum of £400,000 in 2017 for making 99.5 million nuisance calls over 18 months, but was in liquidation by the time the fine was announced.
The practice of "phoenixing" has also caused concern. Here, the entity effectively re-emerges under a different guise operated by more or less the same personnel and engaging in the same cold calling practices.
The hope is the power to look behind the corporate entity and take to task the individuals who operate the offending body will provide the ICO with more ammunition. To take such action, however, the regulator will require to demonstrate not only that a breach of the direct marketing regulations has taken place, but also that it occurred with the consent or connivance of the company director or as a consequence of his or her neglect.
To what degree the ICO will utilise these new powers remains to be seen. Certainly, where the offending company has dissolved, enforcement upon an individual is more likely. As far as other circumstances are concerned, the regulator has previously maintained a selective approach to the action they take, often considering carefully the nature and seriousness of any alleged breach. It could be, therefore, that action against a company director is only taken where there is a large-scale breach involving recklessness or bad faith on their part. The Government, however, has said the new regulations will "send a strong message to directors" and will be "treated more seriously at boardroom level." It's therefore important that company directors tread carefully following the introduction of the new PECR, or risk receiving their own unwanted call – from the ICO.

Tony McGlennan is legal director at Addleshaw Goddard. View his profile here. This article first appeared in The Herald.