Uber case: Drivers are workers, Supreme Court rules
---

---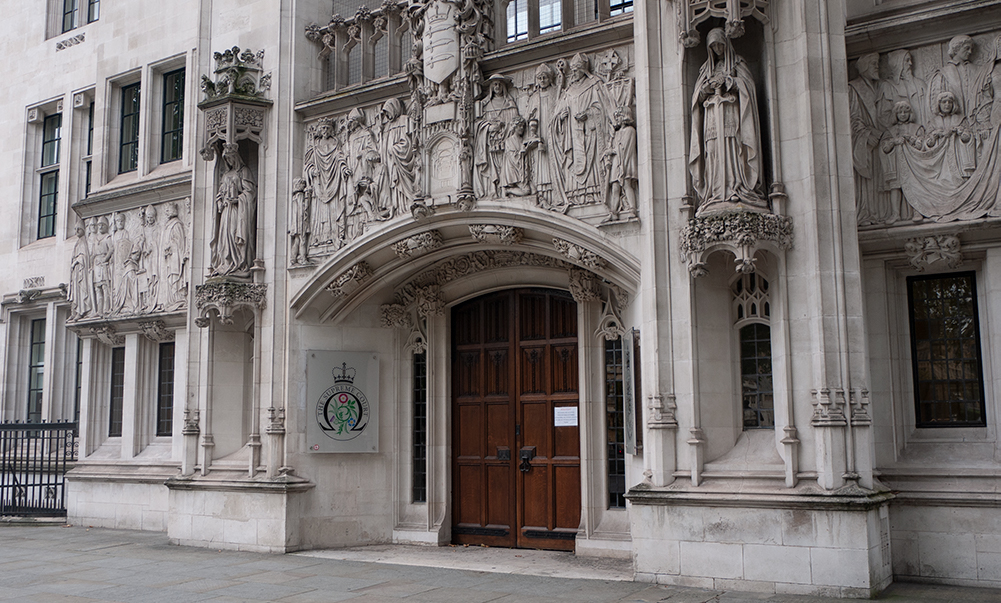 The GMB union has prevailed at the Supreme Court today in its workers' rights case against Uber.
Judges ruled in GMB's favour, determining that Uber drivers are not self-employed, but are workers entitled to workers' rights including holiday pay, a guaranteed minimum wage and an entitlement to breaks.
After winning the four-year legal battle, GMB will now consult with Uber driver members over their forthcoming compensation claim at the Employment Appeal Tribunal.
Lawyers Leigh Day, fighting the case on behalf of GMB, said tens of thousands of Uber drivers could be entitled to an average of £12,000 each in compensation.
Today's ruling is the fourth time Uber has lost in court over its treatment of drivers.
In October 2016, the Central London Employment Tribunal ruled in GMB's favour. Uber appealed to the Employment Appeal Tribunal (EAT) in 2017, which also ruled against the ride-sharing company.
In 2018, the Court of Appeal judgement became Uber's third legal defeat on this issue.
Mick Rix, GMB national officer, said: "This has been a gruelling four-year legal battle for our members – but it's ended in a historic win.
"The Supreme Court has upheld the decision of three previous courts, backing up what GMB has said all along; Uber drivers are workers and entitled to breaks, holiday pay and minimum wage.
"Uber must now stop wasting time and money pursuing lost legal causes and do what's right by the drivers who prop up its empire.
Esther Smith, partner at TLT, said: "The Supreme Court's ruling addresses the crucial question of worker status in the gig economy, coming after five years of heavy debate on the subject and a string of failed appeals by Uber.
"The question of whether someone is an employee, worker or independent contractor is important because each category attracts different rights and obligations. The arrival of so-called 'platform work' in the gig economy complicated the process of defining employment status due to the flexible nature of the work. In this case, Uber contended that the drivers were self-employed contractors and insisted that the smartphone app was a platform to connect drivers with app users and process payment.
"The drivers that brought claims against Uber in 2016, seeking payment of the national minimum wage and holiday pay, were required to demonstrate they were workers or employees, rather than self-employed contractors in order to be eligible for these benefits.
"The Supreme Court has ruled in the drivers' favour, agreeing with the initial 2016 Employment Tribunal that the UK's 65,000 registered Uber drivers are fully entitled to paid holiday and the National Minimum Wage. This decision will have a major impact, not just on Uber and its drivers, but also on all platform-based technology workers and other workers who are part of the growing gig economy.
"It will be interesting to see how Uber responds in relation to their contractual arrangements and what impact it will have on its operations, and on that of similar organisations, across the UK."