Use of non-disclosure clauses in employment cases raises concerns
---

---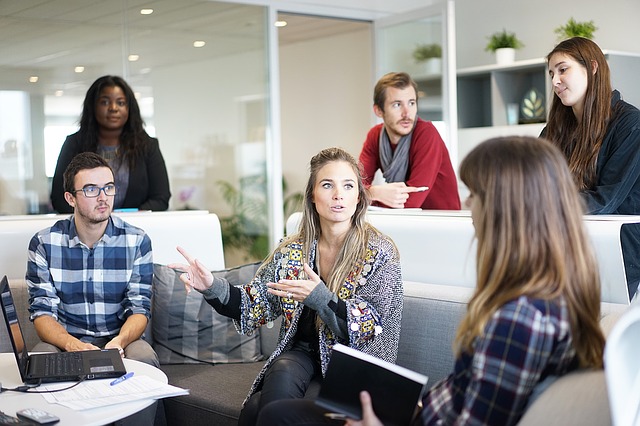 There have been more than 22,000 cases of alleged mistreatment of staff at the hands of employers in the past three years, according to new figures.
The Advisory, Conciliation and Arbitration Service (Acas) said there were more than 7,000 cases in 2018/19, The Times reports.
Of these, 2,725 were resolved, an increase of 10 per cent on 2016-17's figure of 2,345.
The cases involved various organisations including the NHS, councils, universities, retailers and hotels.
Many cases contained non-disclosure agreements as part of the settlements.
An Acas spokesman said it would never support gagging clauses that prevent people from blowing the whistle on bad behaviour but said COT3 agreements are often used to prevent workers from discussing their cases with third parties.
Union officials have warned that NDAs are being used to "prop up toxic workplace cultures".
Most grievance cases, 1,413, were raised against government while more than 375 complaints were made against wholesalers and retailers.
In addition, 369 involved social service providers while 256 concerned hotels and restaurants.
Ryan Russell, a partner at Muir Myles and Laverty, told Scottish Legal News: "It is no secret that there has been a massive increase in tribunal claims since the abolition of fees. That continues to be the case, much to the delight of those who practise in employment law.
"There has been a very concerning rise in the volume of bullying and harassment claims and people will have their own opinions why. Certain large employers are regularly being accused of having systemic bullying cultures."
He added: "It is very difficult to measure the true scale of the issue because of the volume of cases that are resolved through Acas and settlement agreements. There are always two sides to every story. However, the sheer volume of cases that are being conciliated is a clear sign that all is not well within many workplaces.
"It is generally easier in my view for an employer to deal with a disgruntled employee than it is to address a culture in the workplace. Despite the fact many employers have policies and procedures in place to prevent such issues arising, the reality is that there are more issues than ever."