Victim Surcharge Fund open for applications
---

---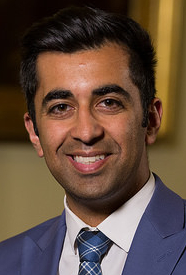 A new fund to help organisations provide support for victims of crime using money paid by offenders has opened for applications.
The Victim Surcharge Fund, drawn from additional financial levies imposed on all offenders who receive a court fine, has opened to bids from organisations that provide direct support to victims of crime and their families.
Payments have been made into the fund since the regulations establishing the victim surcharge were passed on 25 November 2019. The fund currently stands at £87,020.
Victim support organisations that successfully apply to the fund can use it to provide financial assistance to cover the costs of short-term and practical support such as new windows and locks for victims of house break-ins or funeral expenses for families of murder victims.
Justice Secretary Humza Yousaf said: "The aim is to make the first payments in March. The fund will then be re-opened on a regular basis for applications when sufficient money has built up.
"It is absolutely right that criminals should pay towards helping victims as they recover from their experience. The money raised through the surcharge will make a real difference to victims and families.
"While overall levels of offending and the number of victims have fallen significantly over the last decade, it can often be frightening and isolating for those who do experience crime. This fund will be an important addition to the support we are already making available to those victims."