CLT launch new Residential Conveyancing Conference
---
---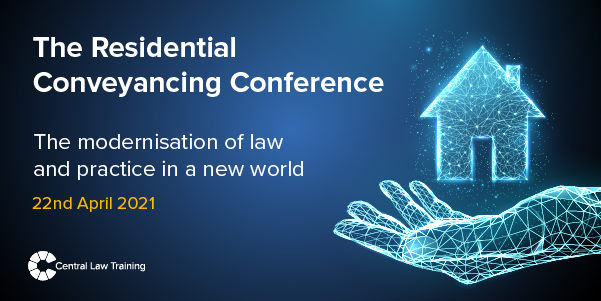 CLT Scotland has launched an important new Residential Conveyancing Conference which will take place online on 22nd April.
Sponsored by First Scottish, the conference brings together speakers drawn from private practice, lenders, housebuilders, searchers, insurers, academia and the Registers of Scotland and will provide delegates with 6 hours' CPD.
The conference will focus on new approaches to the practice of residential conveyancing, the challenges these bring and how the profession can continue to adapt to remain commercially astute while meeting clients' needs.
Roy Spiers, CLT Scotland's Director of Programmes, said: "The residential conveyancing market has seen unprecedented demand at a time when practice has had to evolve rapidly. Many of these changes will stay with us and develop further and I am delighted that we are able to provide an opportunity for discussion and debate at such a key moment for the profession."
For more details and to register for the conference, visit https://www.clt.co.uk/scot/legal-training/the-residential-conveyancing-conference/ or email enquiries@clt.scot.
---

---