Terra Firma Chambers' 2021 Webinar Series: Planning Law
---

---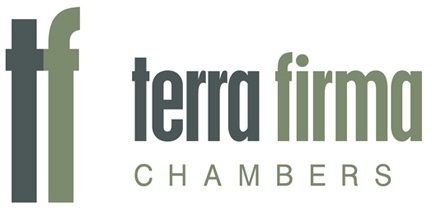 Terra Firma Chambers will host a Property Law Webinar, live via Zoom at 2pm on Thursday 13 May.
This webinar will feature talks by Alasdair Burnet QC, Fergus Colquhoun and James Findlay QC who will also chair the event. Further details about the programme will follow in due course.
There is no registration fee but prior booking is necessary, using the following link: https://tinyurl.com/59mx3w5t.
This webinar has been accredited for 1 hour of CPD for members of Faculty and is eligible for a similar award from the Law Society for the solicitor branch of the profession. We would welcome any questions in advance and these should be emailed to seminars@terrafirmachambers.com.
---
---