Advocate Deputes
---

---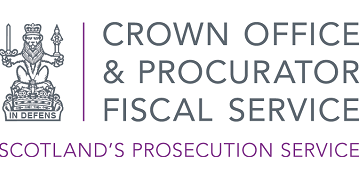 The Lord Advocate invites applications for appointment to the position of Advocate Depute to fill anticipated requirements in the coming months to address both the current caseload levels and the plans for recovery and reduction of trial backlogs to pre-pandemic levels.
Appointments are open to members of the Faculty of Advocates, Solicitor Advocates and members of the Crown Office and Procurator Fiscal Service with not less than five years' post-qualifying experience of legal practice in Scotland, whether as an advocate or as a solicitor.
At this time the Lord Advocate is only seeking applications from those seeking to take up full time appointments, normally for a period of up to 3 years; experience of appearing in the High Court will normally be required, although the Lord Advocate may exceptionally waive that requirement.
Those who applied during the 2020 process should not apply in this recruitment round – candidates who were selected for the next stage of the assessment process in 2020 (whether they applied for ad hoc or full time appointments) will be included automatically in this 2021 process and will be contacted separately by the Deputy Crown Agent's office.
In addition to good advocacy and legal skills, you will have integrity, be impartial and have sound judgement; you will project confidence and be clear about objectives and priorities; you will be able to work as part of a team, accept and embrace change, and have an awareness of the on-going changes being introduced to modernise the prosecution of serious crime.
Please note that this application process also includes the requirement to submit a written exercise which requires to be submitted with the application. A selection panel will consider applications. This will involve an initial sift of applications and those who have demonstrated potential for appointment may be invited for further advocacy assessment. All applications will be anonymised before being considered by the sift panel.
All candidates who demonstrate the potential for appointment will be invited to an interview with the AD Appointments Panel, which makes recommendations to the Lord Advocate.
Please note that the selection panel may invite candidates directly to interview from application, and the Lord Advocate retains the ability to appoint applicants directly without the requirement to undertake the assessment process.
Contact PADCASeriousCasework@copfs.gov.uk for further information or to request an application form.
Completed applications and the written exercise should be submitted to PADCASeriousCasework by Tuesday 4 May 2021. Please specify the type of appointment for which you wish to be considered.
The Lord Advocate will appoint as Crown Counsel those who appear to be best qualified regardless of age, disability, gender reassignment, marriage and civil partnership, pregnancy and maternity, race, religion or belief, sex, sexual orientation, or political affiliation. Please see below for further information in relation to those applicants asserting that they possess the protected characteristic of disability:
Those applicants are invited to indicate whether they require reasonable adjustments at any stage of the process
In accordance with COPFS practice those applicants who are not considered by the sift panel to require further assessment and meet the minimum requirements for the role shall be guaranteed an interview
Those applicants who are considered by the sift panel to require further assessment shall be guaranteed the opportunity to be assessed and will be informed in writing in advance of the assessment of the reasons giving rise to that requirement. If they pass the assessment they shall be guaranteed an interview
An applicant who does not pass the assessment will be advised of their mark and shall be given the opportunity to request feedback, which request will be acceded to.
---

---