Director of Governance and Legal Services
---

---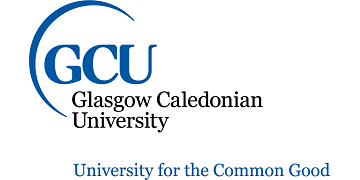 Department: Governance
Grade: Senior Manager
Salary Scale: Competitive
Contract: Full-time/Open-Ended
Closing Date: Friday 25 June 2021
Interviews for this role will take place on Wednesday 28 July 2021
Glasgow Caledonian University is a vibrant, multi-cultural and modern university in the centre of Glasgow, and is placed amongst the top 70 universities globally (THE Impact rankings, 2021). Our welcoming community of 20,000 students, from more than 100 countries, enjoy a wide range of award-winning support services and state of the art facilities across each of our campuses in Glasgow, London and New York. Our University mission - with its commitment to the Common Good and core values of integrity, creativity, responsibility and confidence - is integral to everything we do.
‌The Department of Governance, composed of professional and support staff, brings together services and responsibilities relating to governance and legislative compliance, the committee secretariat function, information governance and compliance, student discipline and the University's complaints procedures.
The University is seeking a Director of Governance and Legal Services. This is an exciting opportunity to make a strong contribution to a corporate culture of good governance where legal, regulatory, political and commercial considerations often combine. The Director reports to the University Secretary, and responsibilities include working at the most senior levels with the University Executive led by the Vice-Chancellor, the Chair of the University's governing body (the Court) and Governors. The post holder will support the strategic development of good corporate governance through leadership of the governance department.
In addition, the University wants to initiate and develop an in-house legal function to complement its use of an external supplier of legal services. For this reason, the successful candidate will be a qualified solicitor. The Director carries a personal portfolio of governance work, oversees project delivery and high-level case work, and provides first line legal advice.
Those interested in this role should have a solid track record at a suitably senior level in corporate governance and law with a relevant professional qualification and/or experience in law, corporate governance or administration. The appointee will have excellent communication, analytical and influencing skills and demonstrate the strategic insight that will underpin a full contribution to developing governance practice across GCU. Excellent leadership qualities, motivational and people management skills, and a track record of supporting a high performing team are also essential requirements.
If this opportunity interests you and you would like to discuss further with Ms Jan Hulme University Secretary and Vice-Principal Governance, please contact Ms Karen McMillan, Executive Assistant to the University Secretary, at Karen.McMillan@gcu.ac.uk
If the successful candidate wishes to propose flexible working arrangements, there is scope to explore this.
You can apply for this role through the Glasgow Caledonian University Vacancies page.
https://www.gcu.ac.uk/latestvacancies/jobs/
---

---