Immigration Law Solicitor – Katani & Co
---

---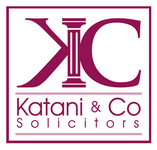 Glasgow
Owing to continued and steady growth we are seeking to recruit an experienced immigration law solicitor.
Whilst we will give due consideration to applicants from all levels of experience, we would particularly be interested to hear from practitioners with extensive experience and varied background.
An attractive salary and benefits package is on offer for this position depending on the level of experience.
Please note
All applications will be treated in the strictest confidence. Should you wish to be considered and/or have an informal chat, we would ask you that in the first instance to forward your CV directly to kamyar.katani@kataniandco.com
---

---