Managing Solicitor
---

---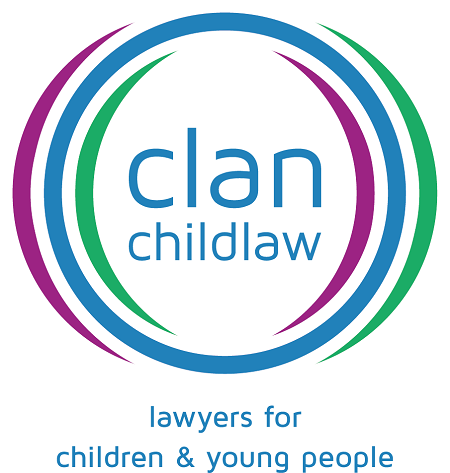 £33,000 per annum
2 years fixed term
Full-time (35 hours a week)
Edinburgh (with minimum 1 day a week in Glasgow)
About Us
Clan Childlaw are lawyers for children and young people. Our work aims to make the law work better for children and young people in Scotland by providing legal services to children and young people and advice and training to those supporting them. We use our legal expertise to inform and influence wider change to benefit children and young people in Scotland.
Clan Childlaw is genuinely committed to ensuring everyone on our team has a manageable workload. As part of a supportive team you will be offered learning and development opportunities to enhance your leadership skills. We offer a good work/life balance, flexi time and 25 days annual leave plus bank holidays. This role is a fantastic opportunity to develop leadership skills and use your legal knowledge to effect real change for children and young people.
The Role
This role is for a committed and enthusiastic individual who enjoys working in a team and seeks an opportunity to positively progress their career. You will manage a varied and interesting case load, including but not limited to child and family law, providing legal advice and representation to children and young people, and representing them in court and Children's Hearings. You will lead a small team of solicitors, supporting and supervising them with their casework, feeing, enquiries, and client management. You will play an essential role in a growing organisation that takes the lead in providing child-centred legal services and making the law work better for children and young people in Scotland.
Based in our Edinburgh office, you will be required to work a minimum of one day a week from our Glasgow offices and to travel elsewhere in Scotland as required. Travel costs will be reimbursed in line with Clan Childlaw's policies.
Skills and Experience
We are looking for a solicitor with at least three years' post-qualifying experience. This role would suit a solicitor who is ready for a leadership role, wants to gain management experience and build expertise in child law. Experience in child law or family law is desirable, however we will consider applications from solicitors with relevant experience in social justice and experience of working with vulnerable client groups.
You will have enough experience to know that you want a career in child law and social justice. You must be able to show that you are ready to move into a leadership role, confident working as part of a team, with experience in supporting colleagues and taking the lead in teams or projects. You must be strongly motivated to develop your leadership skills. You must be passionate about children's rights and working in a client-centred way to make a tangible difference to children and young people's lives.
How to Apply
Completed application forms should be submitted by email to admin@clanchildlaw.org no later than 9am on 25 November 2019. To find out more about the role and to download the job description and application form, please visit https://www.clanchildlaw.org/vacancies.
Interviews will be held the week beginning 2 December 2019.
---

---