NQ Solicitor – Clan Childlaw 
---

---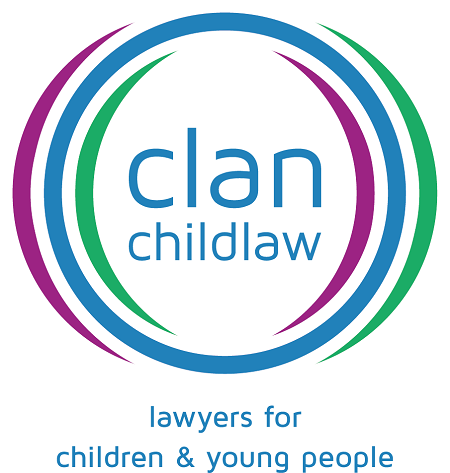 Role: NQ Solicitor (2 years fixed term) 
Salary: £27,500 per annum
Hours of work: Full-time (35 hours a week)
Location: 2 Positions - 1 Edinburgh and 1 Glasgow
Due to further expansion we are recruiting 2 NQ Solicitors.
Clan Childlaw is an independent law centre for children and young people. We deliver legal outreach services for children and young people meeting them in confidential spaces in their local community. We provide training and expert guidance and information on the law affecting children and young people for practitioners and professionals.
This role may be suitable for a recently qualified solicitor. Some experience in family/child law would be advantageous.
You will be based in either Edinburgh or Glasgow but travel is an essential part of the job and the applicant should be able to attend at other locations throughout Scotland as business need requires and occasionally work outwith contractual office hours as required to deliver outreach services or as other business need may require. Flexible working and TOIL are available.
Membership of the PVG Scheme is essential for this role and the successful candidate will be required to apply for the scheme and produce an acceptable PVG Scheme Record.
MAIN RESPONSIBILITIES INCLUDE:
Work as part of the Clan Team to deliver child-centred legal services to children and young people, including representation at court and Children's Hearings.
Delivery of training
Actively contribute to Clan Childlaw's policy work
PERSON SPECIFICATION INCLUDES:
A solicitor with a current practising certificate and knowledge of legal procedures, the law and legal issues as they relate to children and young people;
Someone who is excited by and committed to the work of Clan Childlaw;
Someone with experience of working with children and young people or vulnerable client groups;
Someone who works well as part of a team;
Someone who can communicate with clients warmly and sensitively;
Someone who can work independently using their own judgement;
Someone who can manage their time and is comfortable with urgent work.
To view a full person specification and job description, and download an application form, visit https://www.clanchildlaw.org/nq-solicitor
For more information, contact Operations Manager Mike Heffron on 0808 129 0522 or via mike.heffron@clanchildlaw.org.
---

---