NQ Solicitor – Litigation / Government Regulation and Competition (GRC) – Brodies LLP
---

---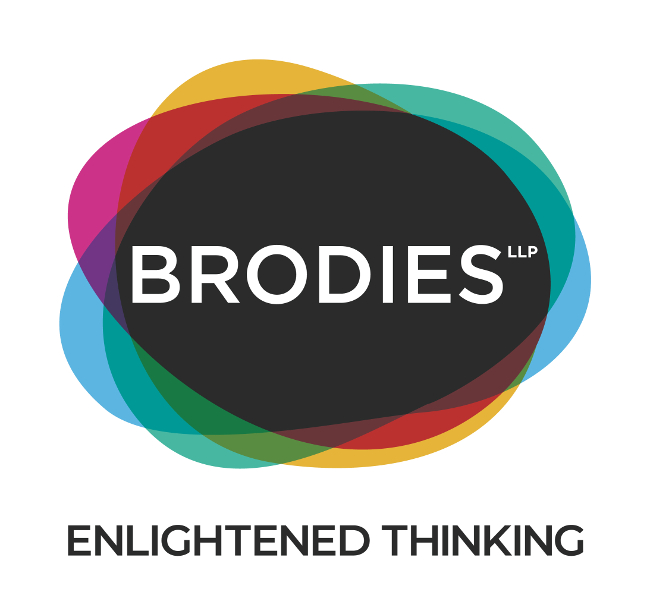 Based in Aberdeen
REPORTING TO
Jackie McGuire Head of Government, Regulation and Competition but required to work with all partners within the team as and when required.
JOB PURPOSE
We currently have an exciting opportunity to join our market leading Government, Regulation and Competition Division.
The Division is one of the strongest in Scotland, bringing together experts in UK and Scottish Public Law, Local Government, EU & Competition, Business Crime and Investigations and Regulatory Law. We are ranked Band 1 for Public, Administrative and Local Government Law as well as for EU and Competition, Parliamentary & Public Affairs and Business Crime. Our clients include corporates in the food and drink and oil and gas sectors, local authorities, central government, non-departmental public bodies including a number of regulators, and the commercial sector.
We are looking for a NQ solicitor to join the team. The successful applicant will support the senior members of the team in servicing the needs of our large and varied client base which includes central and local government, regulators, non-departmental public bodies and commercial clients. The team advises on a broad range of issues, including advising public bodies on their powers and duties, all aspects of parliamentary work, judicial reviews, statutory appeals, public inquiries, regulation & compliance and EU & competition law. The work can often be complex and high profile. It is certainly diverse. The successful applicant will be expected to handle a varied workload covering all areas in which the team is active, with appropriate support and instruction from senior members of the team. We anticipate growth in all areas of practice and in particular in relation to regulation and compliance in all sectors including life sciences, food and drink, environmental, and oil and gas. The successful applicant will be expected to help drive forward our practice in this area through both client work and co-ordinated business development activity.
Opportunities will be available to develop personal advocacy skills including the potential in the longer term for entry into Brodies' Solicitor Advocacy Unit.
Experience of one or more of our practice areas is desirable but not essential, however a genuine enthusiasm and interest in public, competition and / or regulatory law is a must. An interest in advocacy would be of benefit but is not essential.
Candidates must be prepared to work between our Aberdeen, Edinburgh and Glasgow offices.
CORE TASKS
Creating, developing and analysing complex legal arguments
Developing close working relationships with a wide variety of clients, often in challenging circumstances, and assisting with ongoing management of these relationships
Liaising effectively with clients in explaining and discussing complex legal issues
Delivering exceptional client service at all times
Communicating with regulators and other authorities utilising negotiation skills, where appropriate
Identifying and recovering all relevant evidence and effectively analysing and evaluating that evidence
Carrying out all preparations appropriate for court appearances, demonstrating research skills and the ability to construct and understand legal arguments
Presenting effectively before courts and other tribunals
Instructing and working with counsel and/or Brodies' solicitor advocates in the Court of Session
Actively contributing to the development of a team environment
Developing your own understanding of and expertise in the areas of law and practice relevant to the team's work, through both working with senior team members and taking the initiative yourself
Supporting the development of the team's internal and external profile including working with senior team members to grow the practice
Be aware of Brodies' information security policies, and protect information assets from unauthorised access, disclosure, modification, destruction or interference at all times
PERSON SPECIFICATION
Applicants should demonstrate a keen interest and enthusiasm for working on public law and regulatory matters
Excellent attention to detail
Adapts style of communication appropriately when dealing with clients
Takes personal responsibility to keep legal knowledge up to date
Shows understanding of client needs and tailors advice appropriately
Demonstrates strong written and oral communication skills, particularly in explaining complex legal issues
Demonstrates strong research skills
Able to work with a degree of autonomy
Able to manage own case load which will be varied and demanding
Knowledge of Sheriff Court and/or Court of Session procedure
Committed to keeping up to date on changes in law and developments in practice areas
SKILLS
Self- motivated and driven
Prepared, organised and able to prioritise
Applied knowledge
Commercial and profit focus
Conduct and communication skills
To apply for this position please send a copy of your CV and covering letter to legalrecruitment@brodies.com quoting reference number BR822. If you would like to discuss the role in further detail, please contact Sarah Marshall on 0141 428 3356.
Brodies is committed to equality, diversity & the creation of an inclusive work environment where no partner, employee, potential employee or job applicant receives less favourable treatment. We value the skills, experience and perspective that a diverse and representative workforce offers us in terms of our ability to deliver top class legal services to our clients.
Please go to brodies.com/privacy-notice/if-you-are-a-job-applicant to understand in greater detail how we may use your personal information.
---

---