Office of Senator of the College of Justice
---

---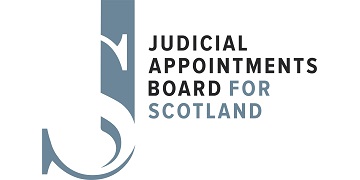 The Judicial Appointments Board for Scotland (JABS) invites applications from suitably qualified individuals who wish to be considered for appointment to the office of Senator of the College of Justice.
The Judicial Office for Scotland has informed the Board that there are currently three positions available.
The Office of Senator Role Profile, provided by the Judicial Office for Scotland, provides applicants with information about the role.
JABS encourages diversity and particularly welcomes applications from groups currently under-represented in the judiciary. The principles of fair and open competition will apply and recommendation for appointment will be made solely on merit.
Further information can be found within the Guidance Note, JABS website or the JABS Business Management Unit, telephone 0131 528 5101, mailbox@jabs.gsi.gov.uk
Completed online applications should be submitted no later than 12 noon on Tuesday 6 August 2019. On present plans, interviews will take place between Monday 9 September and Friday 13 September 2019 at the Board's offices in Edinburgh.
---

---