Paralegal – Glasgow – Real Estate
---

---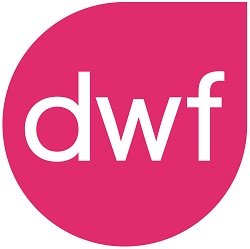 DWF LLP is now seeking to recruit two Paralegals to join the Real Estate team in Glasgow.
Our Real Estate Practice Group deal with all aspects of real estate legal issues, including high-value acquisitions and disposals, portfolio management, development (including regeneration projects) and the creation and treatment of all kinds of investments. We act for landowners, occupiers, developers, funders, contractors and professionals across the sector. We also work with landlords and tenants within the institutional, telecoms, corporate, retail and public sectors – including education and local government.
The Paralegals we are looking to recruit will act as an extension to the fee earning team and support the operational functioning of the Real Estate Practice Group , providing a high standard of service delivery to both internal and external clients, in line with best practice.
You will work for DWF's existing and fast growing client portfolio including leading global equity providers. The partnerships with these clients generate plenty of high value real estate work and also offer an excellent opportunity for our Paralegals to further develop their real estate experience and respective careers. The work will mainly involve commercial landlord focused asset management including leases, lease extensions/variations, associated ancillary documentation and general asset management transactional matters.
Your responsibilities will include:
Dealing with clients on a daily basis to provide updates or obtain information.
Under supervision, running own transactions from initiation to completion to include dealing with other solicitors and unrepresented tenants.
Drafting legal documents and standard forms.
Administrative tasks such as instructing searches, use of ScotLis, registering deeds in the Books of Council & Session & Land Register of Scotland, lodging advance notices, preparing completion statements, drafting and submitting LBTT Returns, filing charges at Companies House,.
Legal support work to the Real Estate team and ensuring matters are progressing as efficiently and accurately as possible.
Managing client datasites
We are seeking applications from candidates who have gained strong academics and/or relevant commercial property experience within a commercial law firm environment. It is important that the successful candidate has the ability to work as part of a team in addition to being confident working under his/her own initiative.
Life at DWF is fast paced so you will be someone who has an innovative and proactive mind-set, strong organisational / time management skills and a passion for improving service levels. We are also keen to hear from candidates who share our values of team work and client focus.
If you want to build an exciting future with one of Europe's most innovative legal businesses, apply below as we're interested in hearing from you and discussing your future career development at DWF.
Feel free to visit our website or contact our recruitment team on recruitment.enquiries@dwf.law for further details about this vacancy or DWF in general.
Benefits package and flexible working:
We want you to feel valued and rewarded by your time at DWF. We understand the importance of offering you a reward package that goes beyond simply salary. That's why, when you join DWF, you'll be given a choice. You can pick from a range of benefits, allowing you to build a package that suits your needs and lifestyle, as well as those of your family. In addition to our standard benefits (medical insurance, life insurance, pension and 25 days annual leave), we offer flexible benefits which include season ticket loans, gym memberships, health assessments, cycle to work, retail vouchers, a buy as you earn share scheme and dining cards. You will also have access to additional wellbeing programs such as an online GP and an Employee Assistance Programme.
We welcome applications from people looking for a flexible or agile role. We are happy to explore your preferred working patterns as part of your application.
About DWF
DWF is a leading global provider of integrated legal and business services, operating across eight key sectors in over 30 global locations with over 4,000 people. Our purpose is to deliver positive outcomes with our colleagues, clients and communities. The legal market has changed profoundly in the last decade and the speed of change continues to increase. There is a clear and growing desire for legal services to be delivered in an easier and more efficient way. So we've listened to our clients and designed a range of services to meet these needs.
Our vision is to deliver integrated legal and business services on a global scale through our three offerings; Legal Advisory, Mindcrest and Connected Services. Our ability to seamlessly combine any number of these services to deliver bespoke solutions for our clients is our key differentiator. This Integrated Legal Management approach delivers greater operational efficiency, price certainty and transparency for our clients. Without compromising on quality or service.
Supporting your application
Our recruitment process will comprise of interview(s). We want to make sure we do all we can to make this a positive experience for you. Please click the following link (https://www.cleartalents.com/apply/allroles/) which will take you through a simple process to identify any adjustments or additional support we can provide beforehand or on the day.
Note to recruitment agencies
We hire the majority of our talent directly by our resourcing team or via referrals. On occasion, we will look for external support and will release vacancies to our recently reviewed Preferred Suppliers List. Speculative CVs sent by other agents or outside of the agreed process will not be accepted and no recruitment fee will be applicable.
To apply, please email your CV to: donna.chapman@dwf.law
---

---