President of Local Taxation Chamber of First-tier Tribunal for Scotland
---

---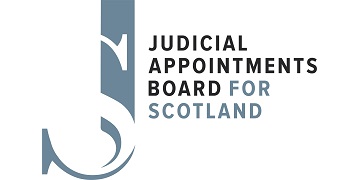 The Tribunals (Scotland) Act 2014 created a new statutory framework for tribunals in Scotland. The Act created two new tribunals, the First-Tier Tribunal for Scotland and the Upper Tribunal for Scotland, known collectively as the Scottish Tribunals. The First-Tier Tribunal consists of a number of Chambers, each with its own jurisdiction and headed by a Chamber President.
Vacancies
The Judicial Appointments Board for Scotland (JABS) invites applications from suitably qualified individuals who wish to be considered for appointment as President of the new Chamber which, subject to regulations, is expected to be called the Local Taxation Chamber of the First-tier Tribunal for Scotland.
This is an opportunity to contribute to justice in Scotland. The successful applicant will be involved in setting up the new Chamber and recruiting its membership. The Local Taxation Chamber will consist of legal and ordinary members with valuation and surveying experience. It will consider appeals relating to a number of elements of local taxation including: property valuation, calculation of council tax liabilities and reductions thereof, and local taxation related civil penalty decisions.
Rates
This post is paid on a daily fee basis. Initially, the daily fee will be £354.70, rising to £506.71 once the Chamber begins hearing cases in January 2023.
Start Dates
It is expected that the appointment will start in January 2022 to allow the post holder to be involved in the creation of regulations for the new Chamber and the recruitment of members for the chamber. The Chamber President will personally not be asked to hear cases until there is a formal transfer of the appeals functions to the Chamber in January 2023.
Eligibility and Specifications
Please see the specific role description on our website.

Scottish Tribunals
Applicants should note that the Tribunals (Scotland) Act 2014 added tribunal members to the list of judicial officers who are subject to the retirement provisions contained within the Judicial Pensions and Retirement Act 1993.
We encourage diversity and particularly welcome applications from persons currently under-represented in the judiciary. The principles of fair and open competition will apply and recommendation for appointment will be made solely on merit.
Further information can be found within the Guidance Note and Role Profile here.
Applications must be submitted by noon on Wednesday 11 August 2021.
---
---