Property, Planning and Consenting Solicitor
---

---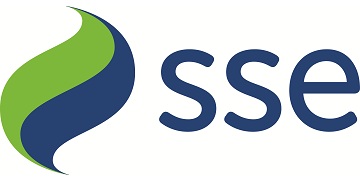 Property, Planning and Consenting Solicitor (521772)
Are you an experience Solicitor with property, planning and consenting experience? If so, please read on…
Location: Perth, Glasgow or Reading
Salary: £38,600 - £58,000 depending on skills and experience + annual bonus
Working Pattern: Permanent | Full Time with Flexible working patterns available
About the Department
Our in-house SSE Legal function operates across the SSE Group to ensure business actions and behaviours are aligned to business priorities, are legally sound, and reinforce a culture of integrity, quality, responsibility and ethical behaviour. We identify and rationalise legal risk, providing advice on both regulatory and statutory obligations, all whilst helping the business to achieve their strategic goals.
Thermal complements our renewables business to support the transition to a low-carbon economy by 2030. We embrace an innovative and inclusive culture and operate a flexible generation fleet that can respond quickly to market changes.
What is the Role?
We are seeking to recruit a Property, Planning and Consenting Solicitor (dual qualified or English qualified) to join our legal team based in either our Perth, Glasgow or Reading offices with property, planning and consenting experience or relevant transferrable skills.
Reporting ultimately to the respective Head of Legal, you will be responsible for providing legal advice to a variety of stakeholders with varying needs within the Thermal business including in respect of land assembly, planning and environmental consents.
What do I need?
The essential skills and experience you will bring to this role:
Qualified lawyer with circa 3-5 years PQE;
A comprehensive understanding of property, planning and consenting legal issues and experience in drafting and leading negotiations on property, planning and consenting agreements;
An understanding of the wider legal issues affecting the SSE Group and the Energy market;
A passion to work as part of a high performing team, sharing knowledge, best practice and supporting colleagues;
Comfortable working independently and leading their own matters;
Proactive and pragmatic approach to giving legal advice and support in a clear and concise manner;
Confident and resilient in their approach to their work, legal skills and knowledge;
Willing to take an active role in supporting more junior members of the team.
Please be aware if you are successful, you'll be required to complete our pre-employment screening process before joining SSE.
Our Benefits
We're committed to ensuring we offer our people a great place to work, with competitive salary, contributory pension plan and benefits package. Why not watch our short employee benefits video to see what else is on offer?
Next Steps
For more information about this role, or to discuss any adjustments you require to submit your application please get in touch via sse.resourcing.team@sse.com.
About SSE
We all have different skills here at SSE and that's what makes us stand out. We all take pride in a job well done and share the belief that an inclusive culture is key to our success and vision for the future. Above all, safety is at the heart of everything we do at SSE and we live by the mantra 'if it's not safe, we don't do it'.
SSE is an equal opportunity employer. We encourage diversity and are committed to creating an inclusive environment for all employees.
To apply for this role, please go to: www.ssejobs.co.uk/caw/en/job/521772?lApplicationSubSourceID=
---

---