Real Estate Associate – DWF
---

---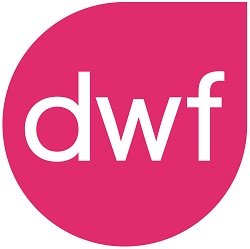 Glasgow
DWF is seeking to recruit an Associate to join our expanding Real Estate team in Glasgow.
This is a role offering the opportunity to collaborate with the Real Estate Partner whilst demonstrating strong capabilities to manage complex caseloads independently. The opportunity will also present itself to manage and coach less experienced fee earners within the team.
The role exists within a busy Real Estate department which benefits from a strong client list. The Associate will enjoy wide ranging exposure to an array of work and as a result, career development is very realistic.
The working environment is supportive, friendly and you will be surrounded by high performing fee earners ready to offer advice and coach.
We will be looking for you to be able to work confidently under pressure, to adhere to tight timescales, demonstrate ambition, pride and an engaging nature with clients.
The successful candidate will be someone who also shows initiative, ability to build key relationships and someone who contributes to team initiatives.
Main function of job:
To demonstrate technical and commercial expertise and the ability to deliver results within required time frames in order to provide the highest service level to external clients whilst demonstrating and communicating a clear understanding of business needs/changes to internal clients.
Main Duties:
The successful candidate will be tasked with achieving time recording targets split between chargeable and investment time in any one financial year. Likewise, the role will ensure adherence to financial targets in line with sales plan and will ensure a focus upon understanding client requirements.
The new team member will analyse risk and further develop sound judgement enabling the justification of decisions to clients internally and externally. The role will require sound judgment of prioritisation and a flair for building strong working relationships.
This is an outstanding opportunity to join a thriving team with fantastic development opportunities with the opportunity to assist big name clients.
The above is not an exhaustive list of duties and you will be expected to perform different tasks as necessitated by your changing role within the organisation and the overall business objectives of the organisation.
You will be learning from industry leading lawyers who know the Real Estate market meticulously.
You'll have the opportunity to work with high-profile clients, all whilst working alongside some of the reputable Partners in the industry, you'll certainly be learning from the best!
To find out more about DWF and how we can help shape your career please visit our website at https://www.dwf.law/join-us/
We want you to feel valued and rewarded by your time at DWF. We understand the importance of offering you a reward package that goes beyond simply salary. That's why, when you join DWF, you'll be given a choice. You can pick from a range of benefits, allowing you to build a package that suits your needs and lifestyle, as well as those of your family. In addition to our standard benefits (medical insurance, life insurance, pension and 25 days annual leave), we offer flexible benefits which include season ticket loans, holiday buy / sell scheme, gym memberships, health assessments, cycle to work, retail vouchers and dining cards. We are also happy to discuss flexible working patterns.
If you are looking to develop and grow your professional expertise and enhance your career in a legal business that isn't afraid to challenge the norm and go beyond expectations … then apply!
About DWF
DWF is an award-winning legal business with a strong reputation for excellent client service and effective operational management. There are now over 2,700 people in the DWF Group, based in 25 key locations across the globe.
Diversity, Equality and Inclusion at DWF
Nurturing talent is very important to us. We are committed to equal opportunities in all areas of work and business. We want people to achieve their best, which will positively impact on our clients and communities in which we live and work. At DWF we empower people to be themselves within an inclusive and supportive environment, enabling everyone to achieve their full potential in line with their abilities and career aspirations.
Disability Support
We will make reasonable adjustments to help you perform at your best. Please contact the DWF Recruitment team and tell us what adjustments you need either to submit an application for a vacancy, or if you require any reasonable adjustment should you be invited to interview. We are committed to an ongoing programme of improvements to provide access to all.
To apply, please email your CV to: christopher.bratchel@dwf.law
---

---