Residential Property Solicitor (Part time) – Urquharts
---
---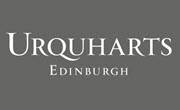 Heriot Row, Edinburgh
We are a highly regarded City Centre law firm looking for an enthusiastic and experienced property solicitor to join our busy property team.
You will have experience in dealing with a wide range of residential property transactions including purchases, sales, transfers, remortgages, servitudes and leases as well as giving general property advice. You will be expected to work with minimal supervision and will have excellent technical and communication skills.
The successful candidate will be working within our existing small team of experienced property solicitors and will be expected to provide a high quality, personal service to our clients and to contribute to the development of our property department.
Salary/package dependent on experience
To apply please send a copy of your CV and a covering letter to our Staff Partner: gillianblack@urquharts.co.uk
---
---