Solicitor
---

---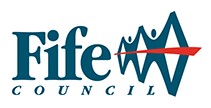 Job Reference: 242
Based at Fife House, North Street, Glenrothes, Fife, KY7 5LT, working 21.6 hours/week on a temporary basis for one year with a salary of £37,562 - £45,615 (SCP31-36) pro rata
Proposed Interview Date: week commencing 1 February 2021
The Planning, Property and Contracts Team of Fife Council's Legal Section are looking for an enthusiastic and committed solicitor to provide legal advice and support in planning and environmental law with a willingness to assist with conveyancing, leasing and general property matters when required.
The temporary post is for 21.6 hours/week for one year with the possibility of being extended.
It will suit a candidate with experience in planning and environmental law or one with an interest in developing their experience in these areas. The post will involve representing the interests of the Council at committee, appeal and review forums, enforcement regulation, access disputes, concluding agreements as well as providing advice and support to the Council Services.
The post offers an excellent opportunity to combine a fulfilling and challenging role within a supportive team environment whilst gaining experience of the workings of local government.
You should hold a Law Degree (LLB) and a Diploma in Legal Practice or an equivalent. You also should be a qualified solicitor holding, or eligible to hold, an unrestricted Practicing Certificate issued by the Law Society of Scotland, be able to work under limited supervision with well-developed communication and IT skills.
If you would like further information on this post, please contact Mary McLean on 03451 555555 ext 442207 or email mary.mclean@fife.gov.uk.
Applications can be made via Solicitor Ref 242.
Closing date: 24 January 2021.
---

---