Three Solicitors
---

---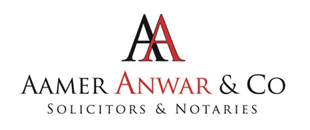 Aamer Anwar & Co. are looking to recruit three new solicitors to join our growing team. We are looking to recruit a newly qualified solicitor, as well as one with 4 years PQE, and one with 8 years PQE, to join one of Scotland's leading law firms.
Job Description
With a busy caseload and several large and complex cases, we are looking for qualified solicitors with a passion for criminal law and the defence of civil liberties and human rights.
We are instructed to act in the Sheku Bayoh Public Inquiry, but also retain instructions in the posthumous Lockerbie appeal, a number of high profile civil actions against the state involving deaths in custody, immigration matters, private client work, as well as a criminal legal aid practice.
A significant proportion of our work is pro-bono work. This role offers the opportunity to be working at the cutting edge of the law and you are guaranteed to never have a dull moment.
We are looking to recruit one solicitor with 8 years PQE, and one with 4 years PQE, as well as a newly qualified solicitor. We are however happy to consider applications from practitioners at any level, if they fit the job profile.
Criminal experience and/or a Civil litigation background with experience of public inquiries would be highly desirable and advantageous, but given the varied caseload we handle we shall consider applicants from any legal background.
A competitive salary shall be offered, commensurate with experience. Please note salaries dependent on experience are set between £42,000 and £59,000, with the opportunity for rapid incremental rises based upon performance.
We are an equal opportunities employer. You will be working in the heart of the city centre at our new offices.
Key Responsibilities
Providing advice and representation to our criminal clients in the JP and Sheriff Courts.
Instructing Counsel and preparing defence cases for High Court prosecutions.
Working within our public inquiry department dealing with actions against the state as well as civil litigation.
Legal research in respect of a variety of matters.
Person Specification
Candidates must be a solicitor qualified to practice in Scotland and hold a valid unrestricted practicing certificate.
The Applicant must hold a driving license.
A background in and passion for criminal law and/or public law would be beneficial, but candidates from all backgrounds shall be considered.
Hard working, professional ethos, with a commitment to providing excellent levels of customer service.
Passionate about human rights and civil liberties.
Excellent IT skills
Commercially aware and target focused.
Able to manage own caseload, prioritise work effectively and as part of a team.
Excellent verbal and written communication skills.
High level research abilities.
To apply please email a CV and cover letter in strictest confidence to office@aameranwar.com, or to discuss the role further contact Aamer Anwar or Ryan Sloan on 0141 429 7090.
---

---